Product Description
What are the methods and techniques of Megaland artificial lawns for runway paving:
(I) Basic acceptance
1. The foundation generally adopts cement concrete or asphalt cast-in-place, which has certain strength and stability.
2. the base can not produce cracks and frost caused by peeling or sanding.
3. asphalt concrete basic technical indicators
a. Density greater than 95% after basic compaction
b. The compaction density of the subgrade graded sand and gravel layer is 2.3kg/cm2 or more, the surface is smooth, and there is no solid sand, nest and plum blossom phenomenon.
c. Asphalt surface should be free of oil, no cracks, no pressure seams, no water blocking phenomenon.
(B) Artificial synthetic grass turf acceptance procedures
a. First, check the flatness and slope of the artificial turf, and correct the unqualified part.
b. Check and acceptance of control data. The construction unit provides the completion data.
c. Prepare the construction plan and submit it to the owner for review.
d. Compile material plans according to project usage to ensure construction quality and duration.
e. Clean up the site where the artificial lawn is to be laid to remove oil, dirt, mud and other garbage.
f. The area around the fake grass should be kept clean and garbage is strictly prohibited.
g. For old sites with a long construction time, the expansion joints must be cleaned and new materials must be filled in.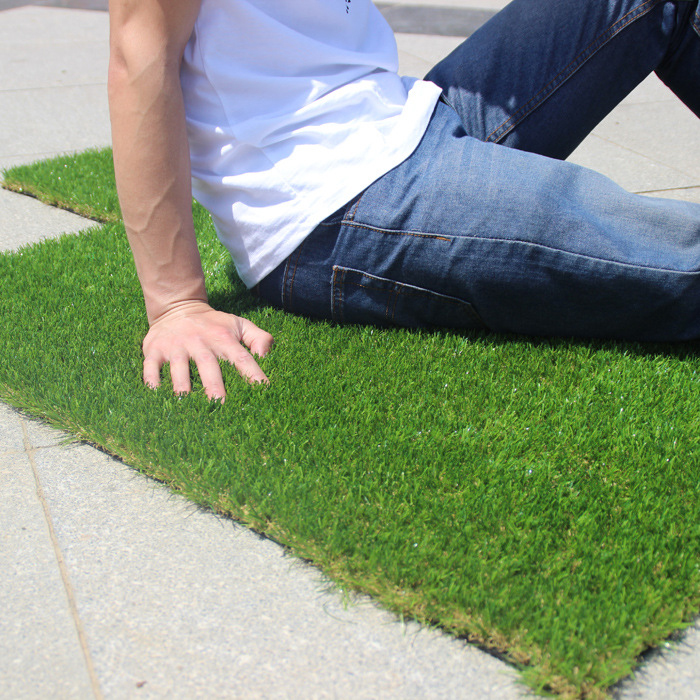 Product Details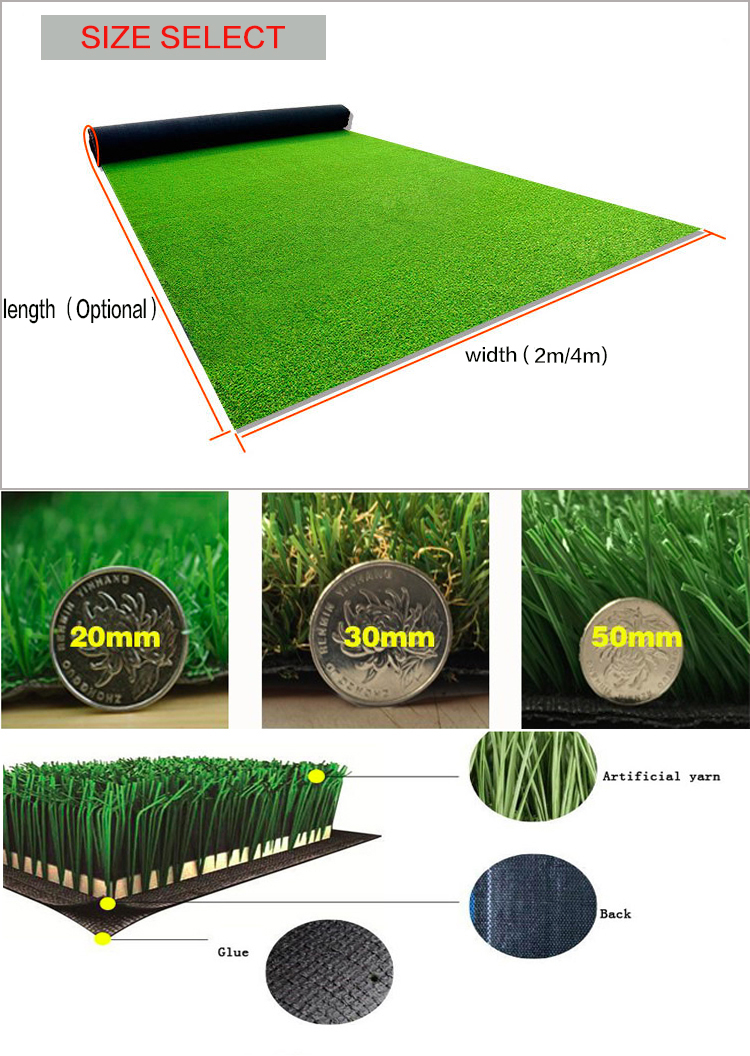 Product Application